Detours - Gay Adventure Travel
12 Day Costa Rica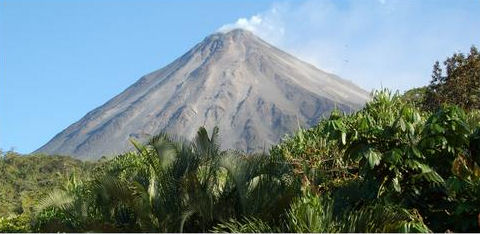 Region: Latin America
Key Stops: San Josť, Arenal, Manuel Antonio,
Puerto Carrillo, Las Aguas
Departure City/Costs: Multiple departures
Dates: Available Year Round
Price: ....starting at $1,590
Company: Gay Owned
Clientele: Primarily Gay Men
Tour Operator: Detours - Gay Adventure Travel
12 days in paradise that you'll never forget! Costa Rica is an incredibly diverse country with unlimited opportunities for adventure or relaxation set among some of the world's best beaches, rainforests, and volcanoes. Below is a brief itinerary of our stops, but for detailed info and available activities check out our website.

Days 1 and 2 - San Josť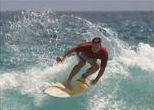 Most travelers will arrive in San Josť on day one and head to our meeting spot to start the adventure. This time in the capital city of San Josť is a great introduction to the incredible country of Costa Rica. During these couple days, we'll really get to know the highlights of the city and the all the surrounding area has to offer. On day 2 we'll take a guided day trip around the local volcanoes and hotspots that make up the San Josť area. At night you'll have the opportunity to immerse yourself into some authentic Latin nightlife, so brush up on your Salsa dancing skills!

Days 3 and 4 - Arenal Lake and Volcano

On day 3 we travel north of San Josť to the area of Arenal, famous for its very active volcano, gorgeous scenery, and lots of opportunities to keep active with zip lines, hiking, canopy adventures, and more. We even take you off the beaten path, away from the crowds, to a hot springs waterfall oasis hidden in the jungle... as long as you promise not to share the location with the world! Your two nights here are your opportunity to be as adventurous as you'd like, this area definitely won't limit you!
Days 5 and 6 - Puerto Carrillo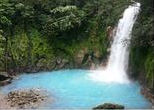 On day 5 we take you off the beaten path once again to visit one of the most amazing sights we've ever seen. Rio Celeste is something that needs to be seen to believed. The mineral enriched blue colour of the waterfall cascading into a perfect warm swimming hole is sure to be one of the highlights of your trip! After spending a couple hours soaking up Rio Celeste, we continue down the road to our surf-town home for the next two nights. Puerto Carrillo and nearby Samara are typical Central American surf towns. The relaxed vibe and opportunities for beach and ocean fun are sure to have you begging to stay forever.

Days 7 and 8 - Manuel Antonio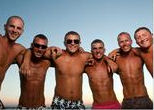 Manuel Antonio is known as one of the most diverse areas for flora and fauna with all kinds of monkeys, reptiles, birds, sloths, and plant life of course. It's also known as the gay beach area of Costa Rica with a lively community of gay guys from all over the world! Spend your day at the beautiful white-sand beach, or checking out the incredibly abundant life in Manuel Antonio National Park, then spend the evening experiencing Manuel Antonio's social life.
Days 9 and 10 - Los Aguas
Set on a 60-acre property with several waterfalls and trail options for exploring, sits a beautiful mansion with an outdoor swimming pool and jacuzzi overlooking the rainforests of southern Costa Rica. We stay in this mansion for 2 memorable nights while exploring the incredible surrounding beaches and jungle! Relaxing in the outdoor jacuzzi at the end of the day, under the stars, listening to the sounds of the jungle is a moment you'll want to hang on to forever.
Days 11 and 12 - San Josť
Our travel back to San Josť is along the highest road in Costa Rica with gorgeous views out over the country far below. We arrive back into San Jose for one more dinner together and poolside drinks at our hotel pool before saying our adios for now's! If your flight time permits, maybe take a quick trip out to one of the volcanoes in the city! And if you've got an extra few days we'll set you on the right path to continue experiencing this Costa Rican paradise.
*Note that the order of stops and duration at each location are subject to change.

For more information please check our website at http://www.detourstravel.com/
Additional Information:
All prices quoted are in US dollars.
Back